The ankles were connected to the center of the legs, with the way the legs are spread, ended up there is a large space under the outer side of the ankle guard.
I'm doing the same thing like Tyte with the ankle sockets. Pulling my hair out to get them in symmetry. I'll have to align the spur on the back side as well to add even more difficulties.
http://kwne.jp/~tyte/m-report/m-report35.html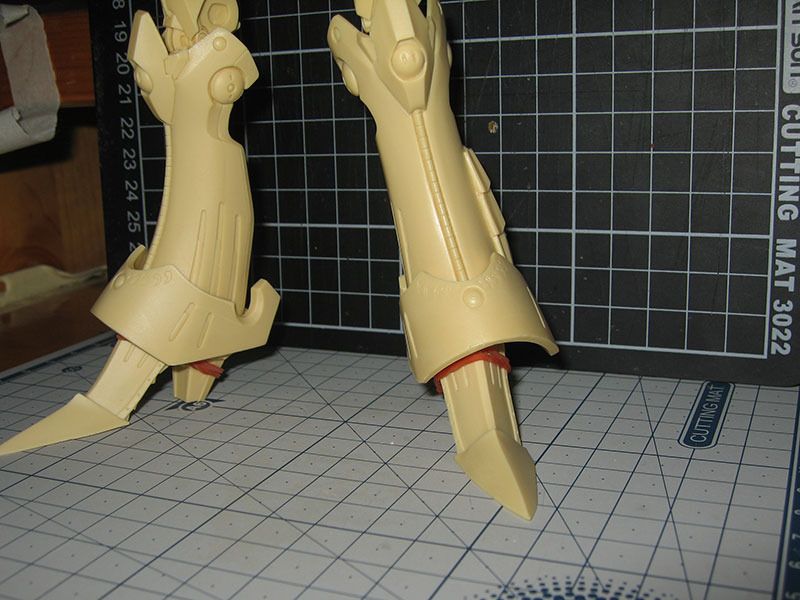 I modified the socket for the joints, moved the feet out toward the side.
Now the flow of line doesn't end abruptly.
Note for forum: I put the center line of the feet to the center of the foot guard, there is still a wider space on the outer side, I think it look natural. Compare to Barber's which he even out the space between both side, the center line is shifted.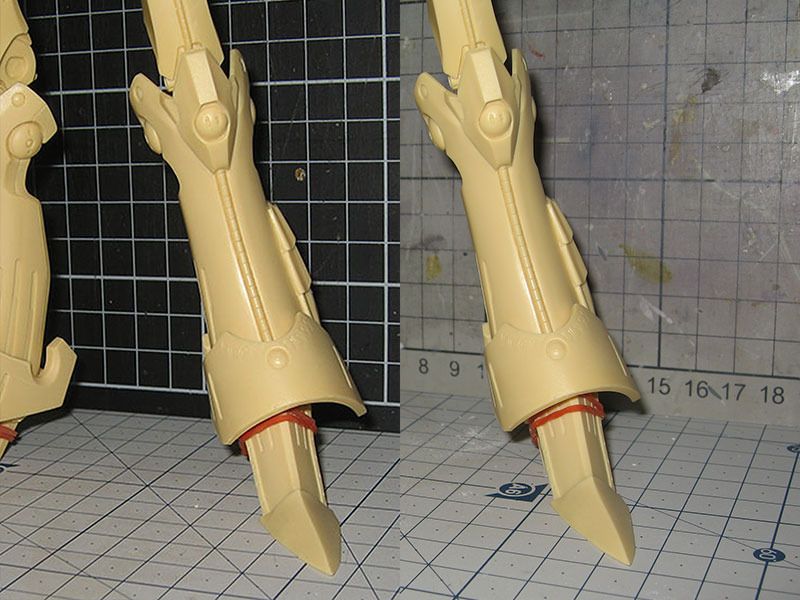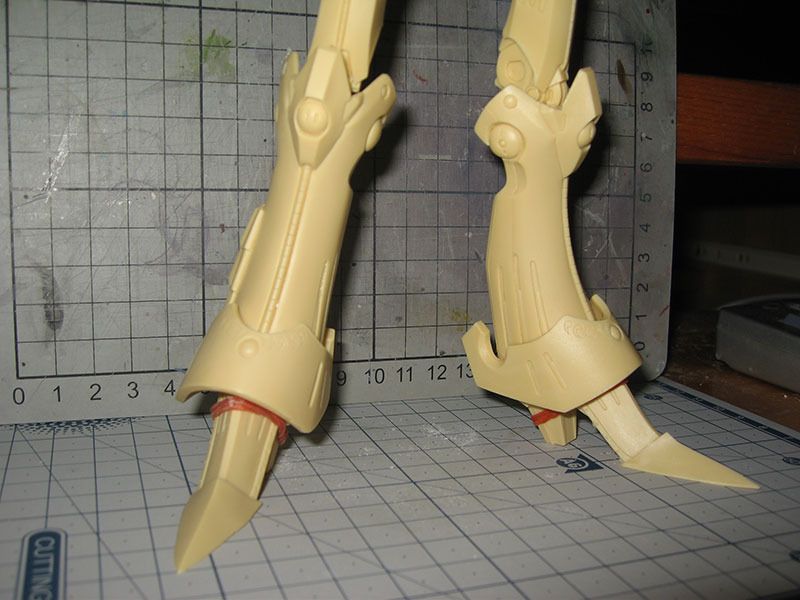 And made sure the back side line up correctly.
Finally nailed it.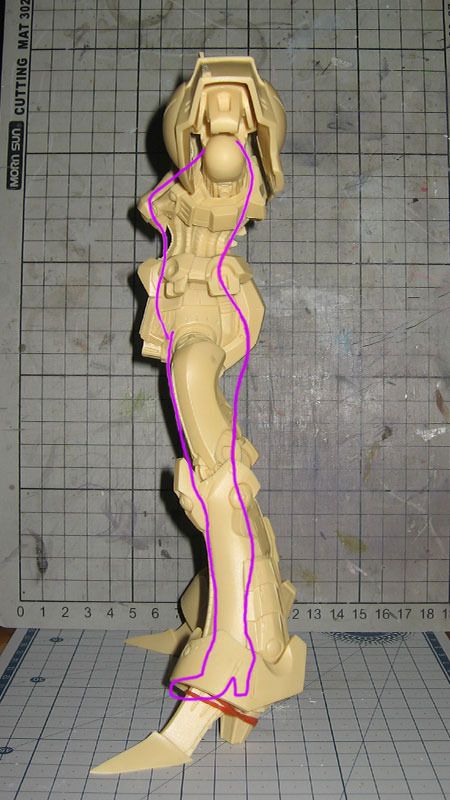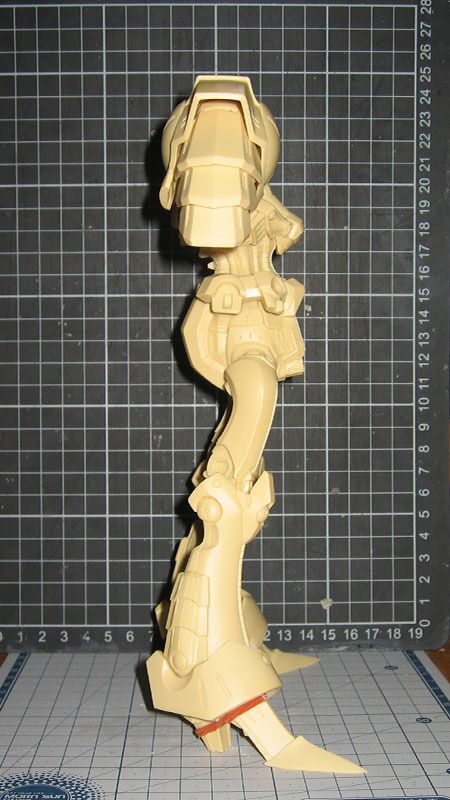 Pinning the shield handle. The angle is fixed, there are 2 sides, I pinnned only the side with the thumb, if it turn out I don't like the angle, I could change it by pinning the other side.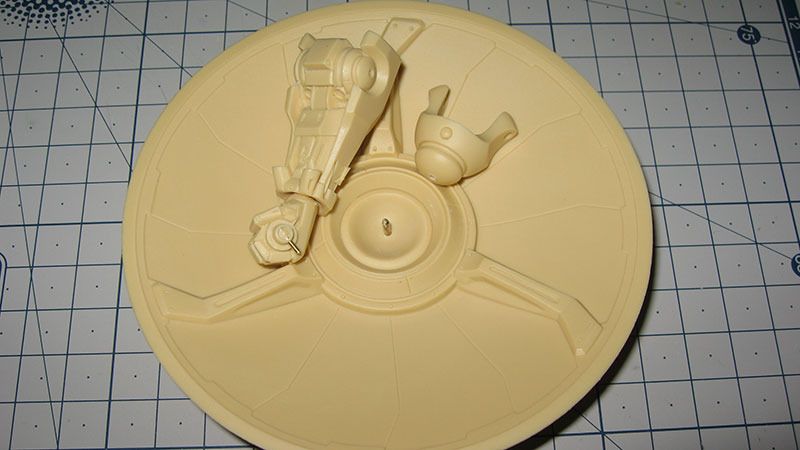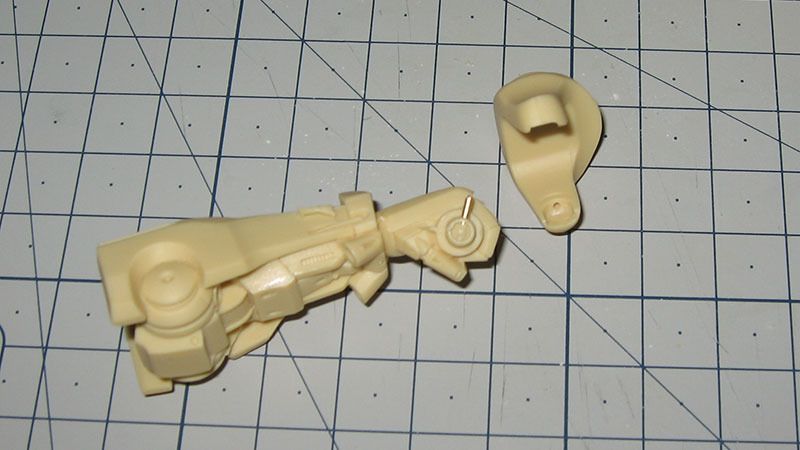 From the sides, it seems OK, I think the arms are spread too wide.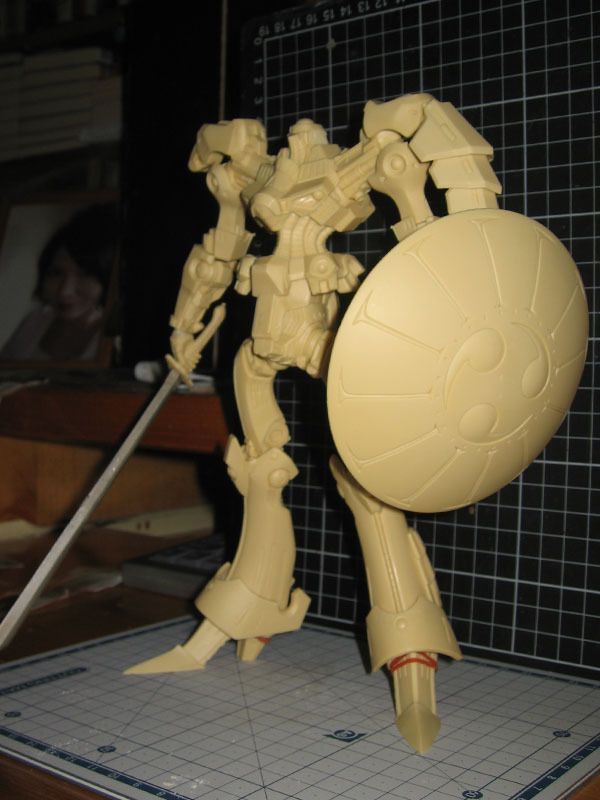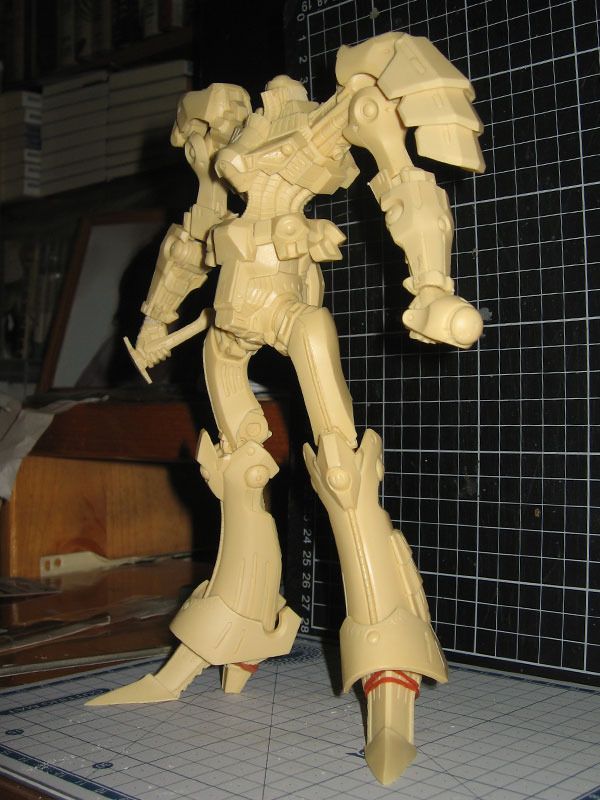 From the front, it appears I didn't think it through. The skirt armor should fill in some of those space, but I'm pulling them off and try again. Have to think about the shield's location and angle, I wouldn't want it covering too much of the body for the left view, or too far to the back, neither too high or too low etc.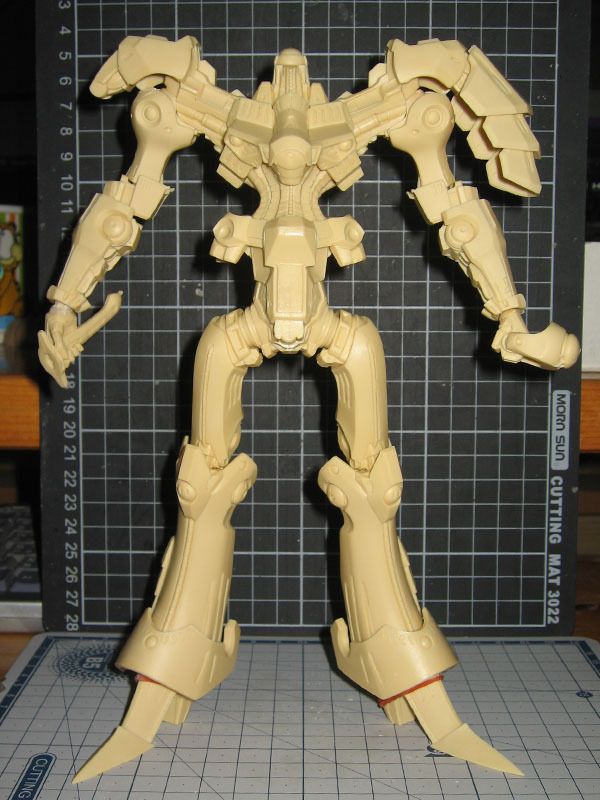 Check if the shoulders aren't level.