Seam lines and gaps.
These gaps occured between the chest part and the waist and shoulders. The following steps show how I would fill them. Epoxy, CA glue, and mold release will be used.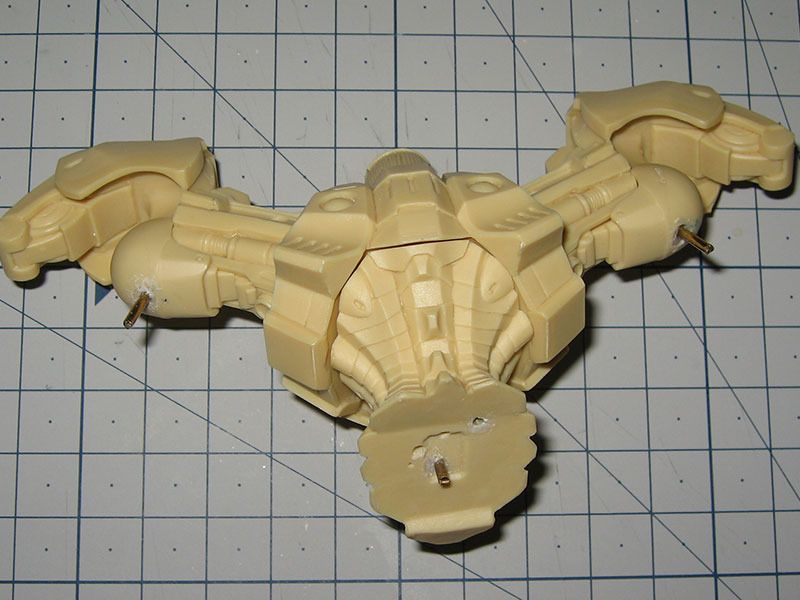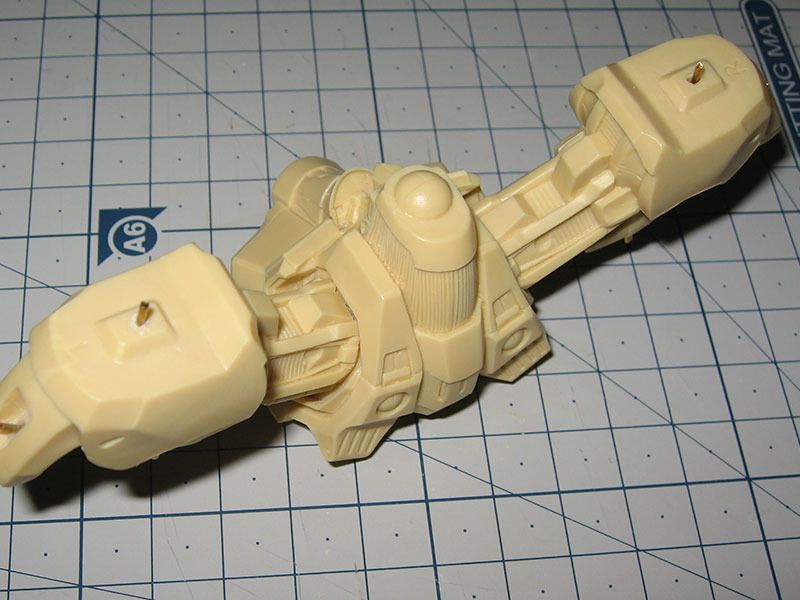 After I've decided which areas require filling, I prepared some epoxy that I rolled into a string.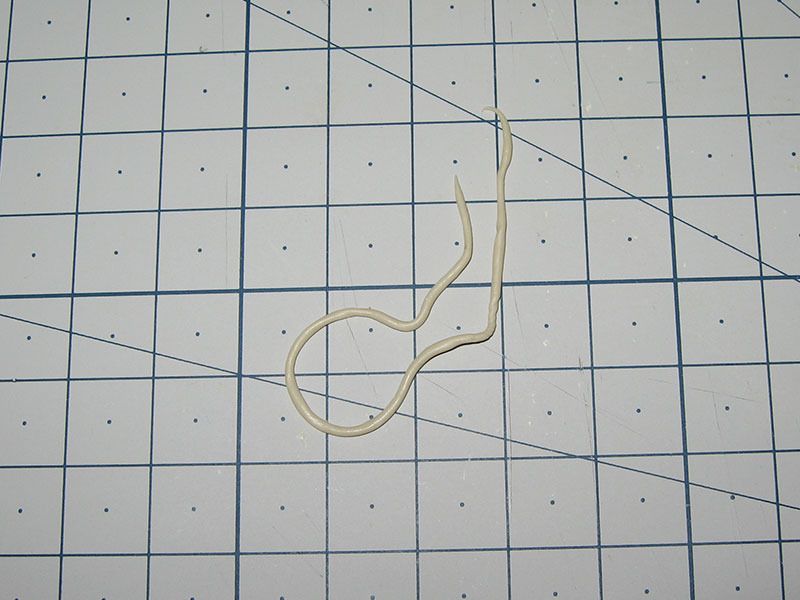 Apply CA glue to the edge of those areas on either side, usually it is the shoulder and waist. Then surround the edge with the string of epoxy.
Apply mold release or grease to the other side, or on the epoxy.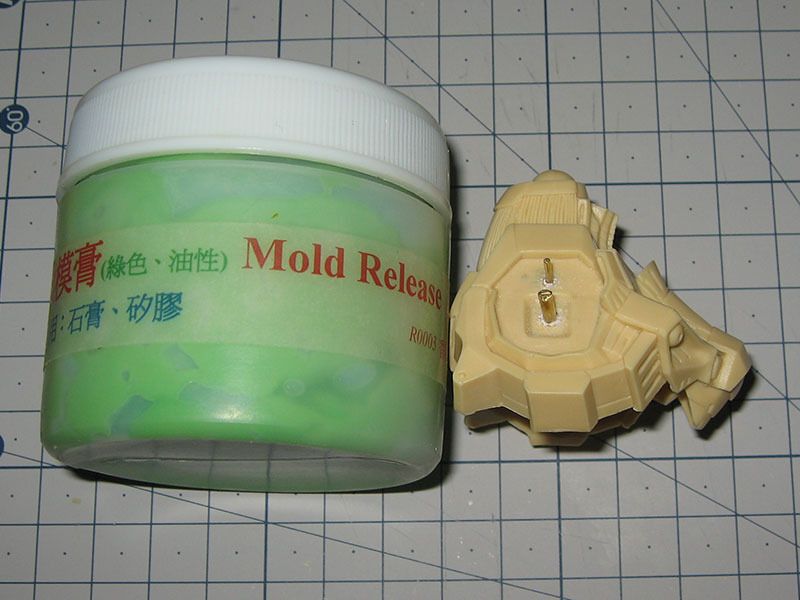 Press the 2 parts together to stamp an impression on the epoxy.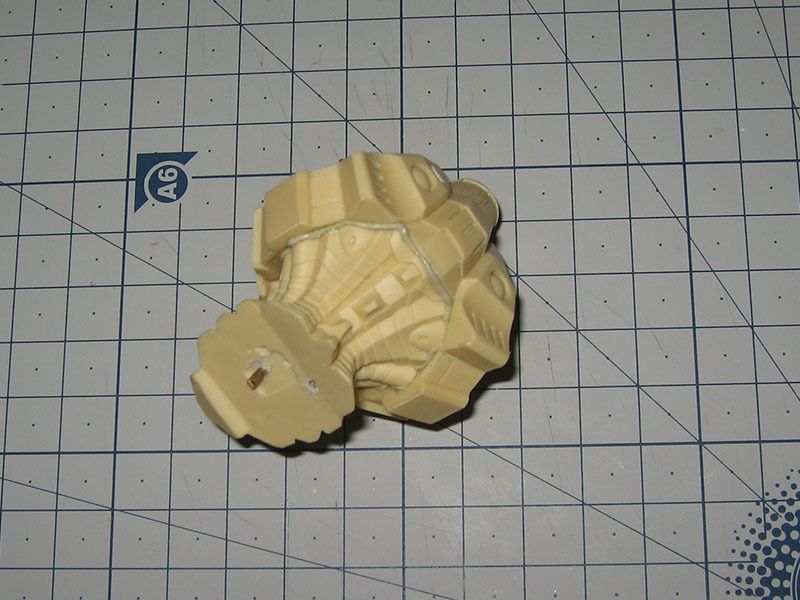 Let it set.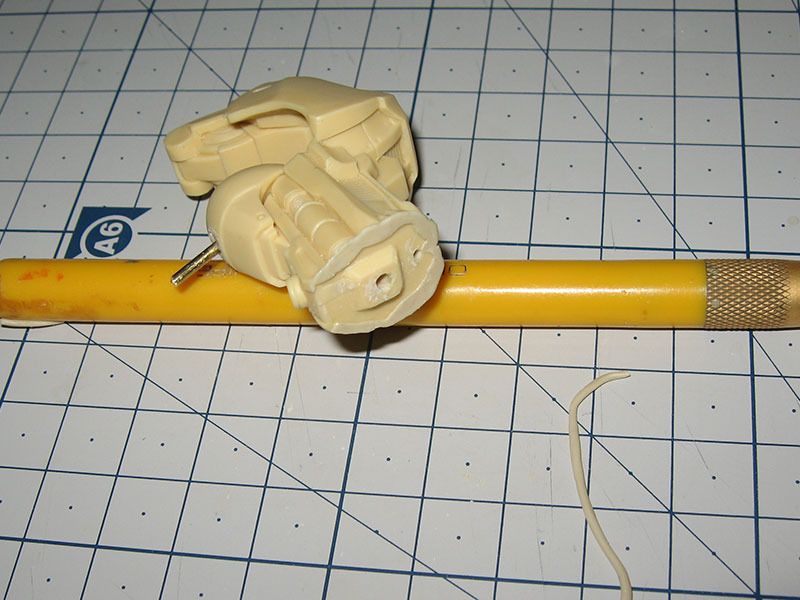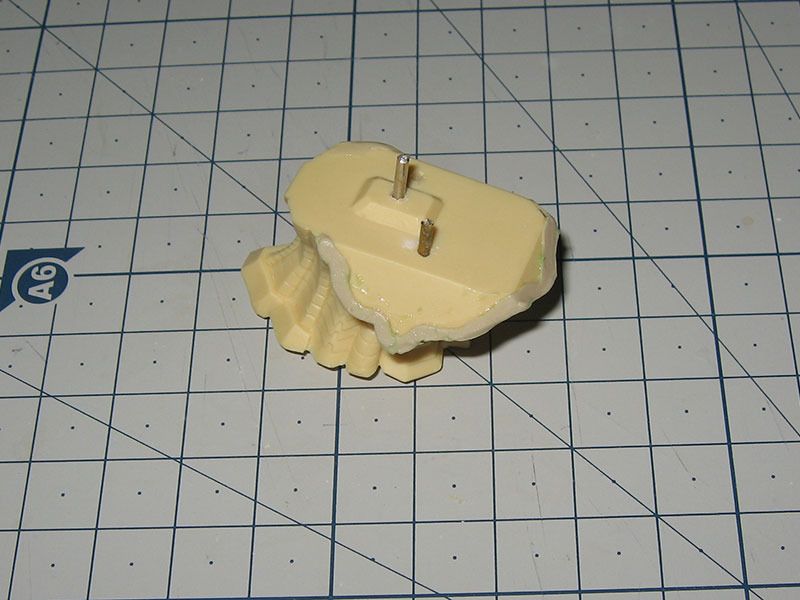 The trimming was easy, with only about 1mm of material thickness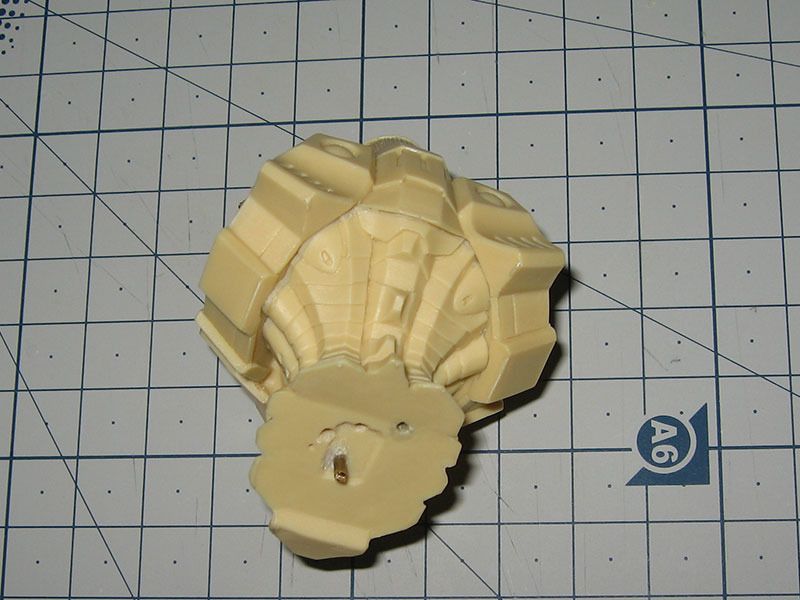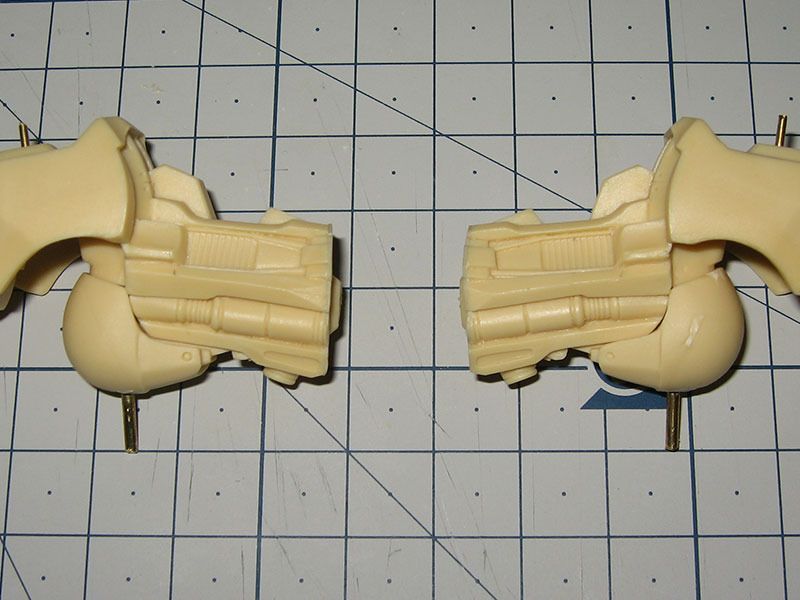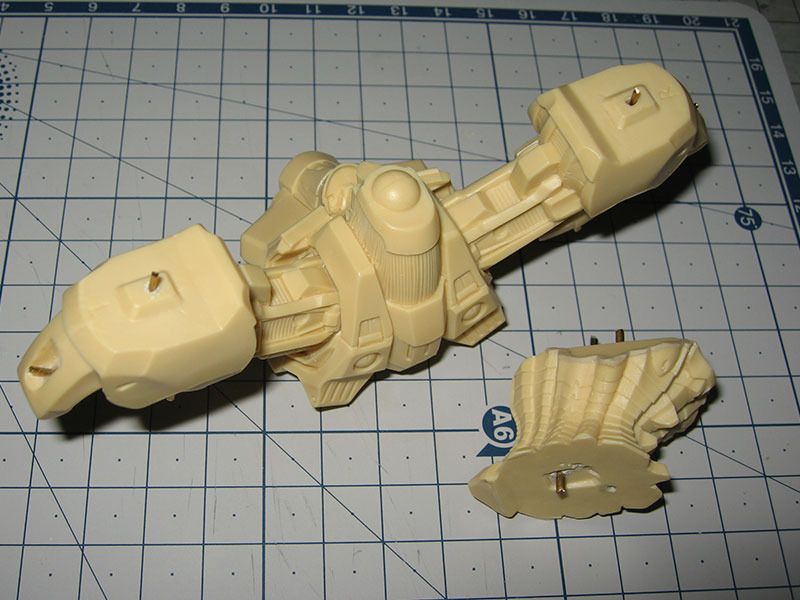 I also filled in this gap between the rear skirt and waist base without gluing them. On the instruction manual, it is recommended to glue them before painting. Supposedly there shouldn't be panel lines in between. (Tyte glued them, Barber didn't)