The kit included these optional elbow parts, I'll use them to mod in some details
I trimmed them to fit in the gaps between the elbow parts.
For the wrist, I used epoxy to sculpt it.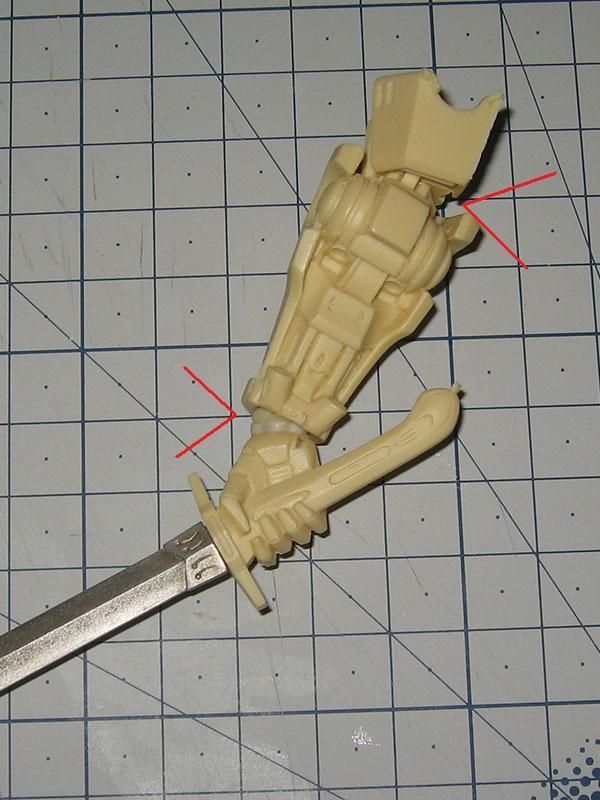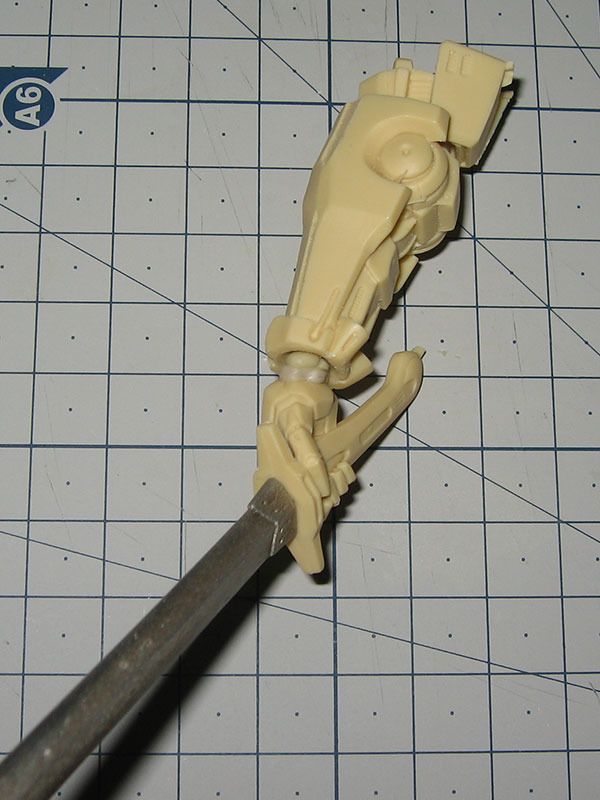 This is the fifth time trying to align the hips, a mirror is used to show asymmetry. Since human eyes and brain will get used to an ignore some of the flaws, a mirror will make them show up.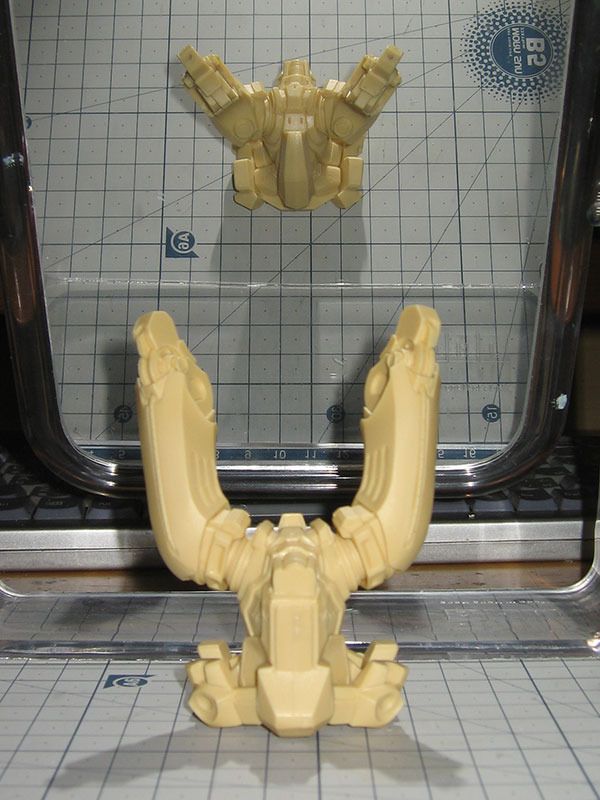 This angle.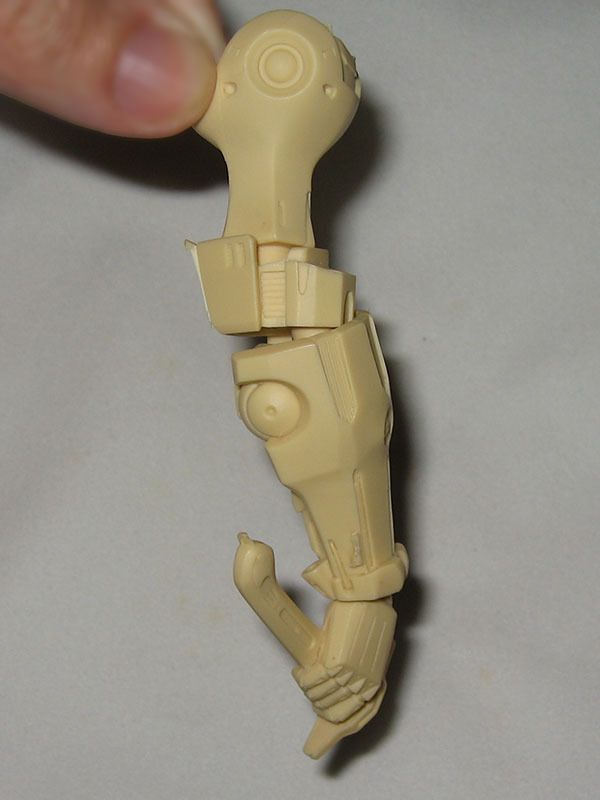 I tilted the shield holding fist slightly up. Since I think when the fist is down or inward, it would look like the Vatshu is having hard time trying to lift the shield. It is portrayed in the manga as well in such a way.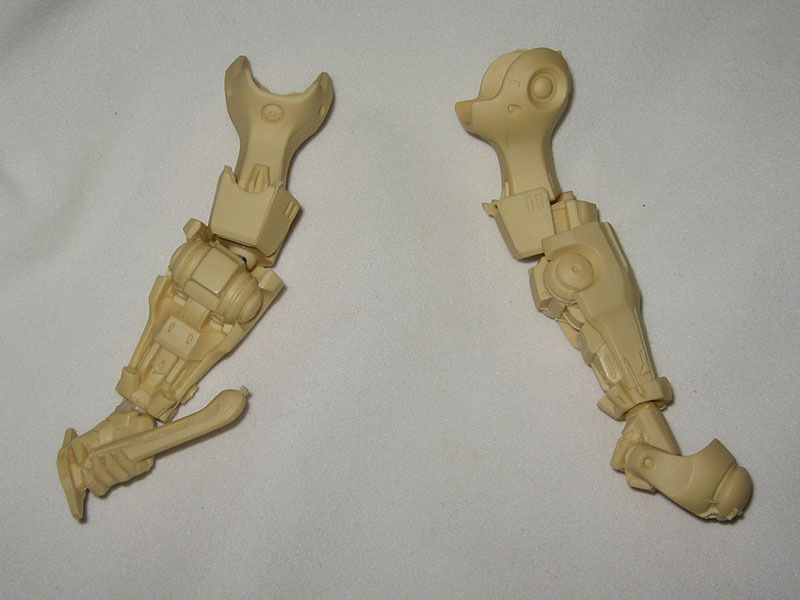 The wrist, can't really see though.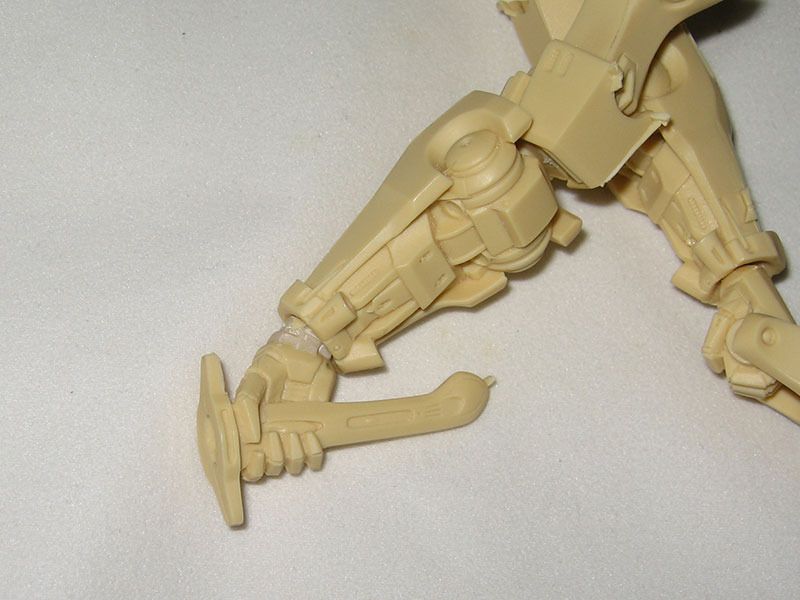 After the fifth attempt, I seemed to had got the symmetry right, but the legs spread is too wide. So I did it again for the sixth time. Then I moved on to do the feet.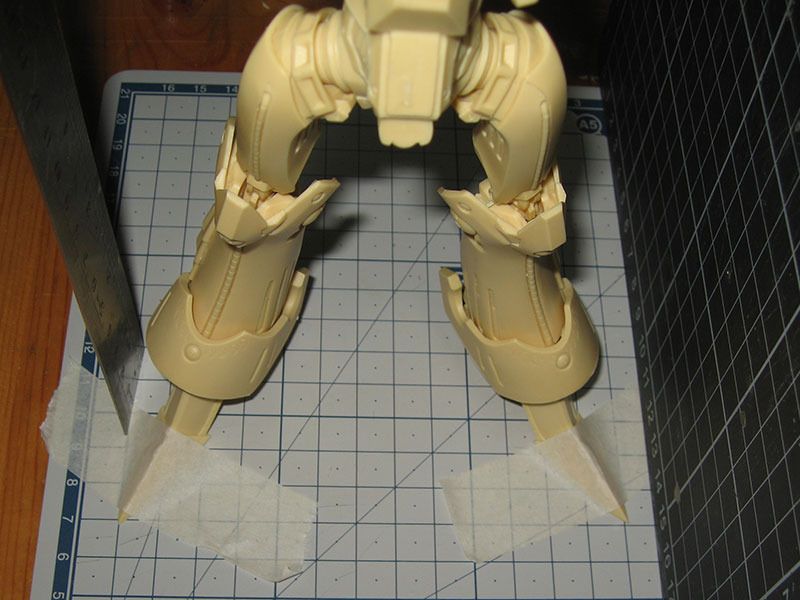 When that wass done, I tested fitting the legs with the torso, just to find out from the top view, the left shoulder is slightly more forward.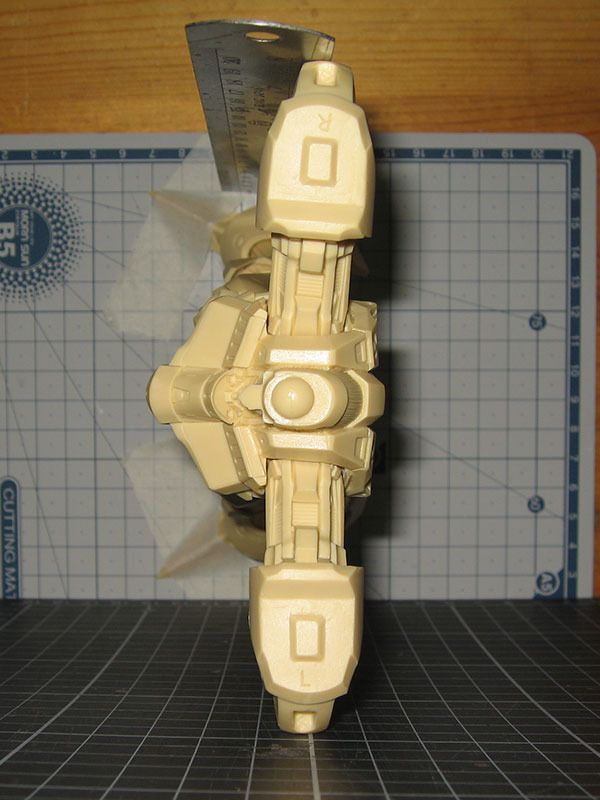 And the left shoulder is higher too. I've been noticing, all of the hand sculpted parts have a degree of asymmetry. Like one of the hip joint is slightly thicker, one of the thigh is slightly more straight, the right chest is bigger etc.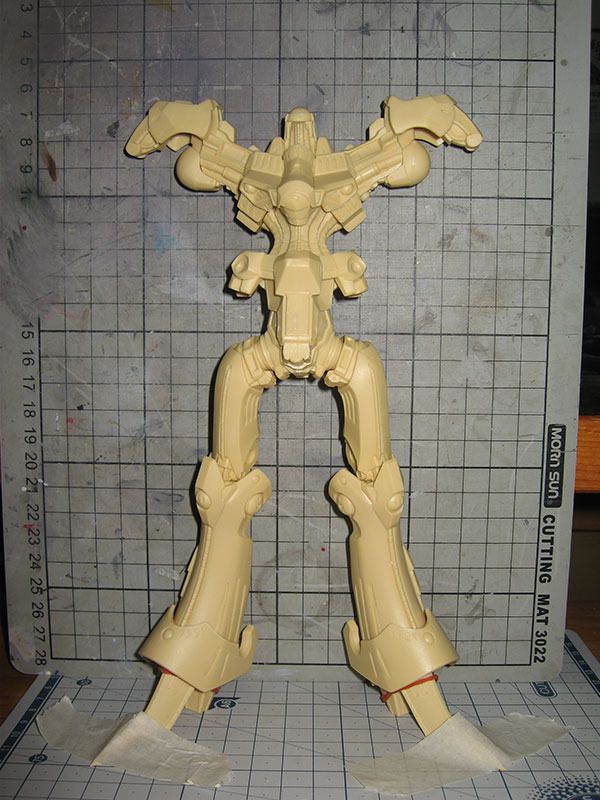 I put it against Fastrun's, I think both pictures are taken from the waist height.
I concluded it is not possible to align each section sepearatly, I loosen the left ankle and hip, and do them again with the rest of the parts altogether.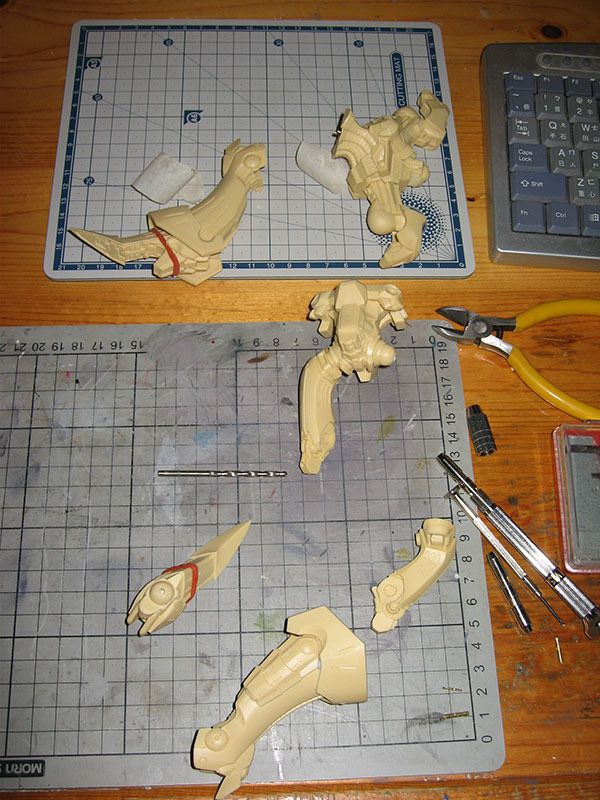 I sandwiched it between heavy objects, and a tape to pull the right shoulder for symmetry.