If these steps occured on the mold lines, they must be filled before sanding, to minimize the difference between the 2 surfaces, otherwise it would result to a shifted ridge that is off center or a warped edge by just cutting away the raised side. Note to forum: forget what you learned from videos for building G-system kits where you just trim these away.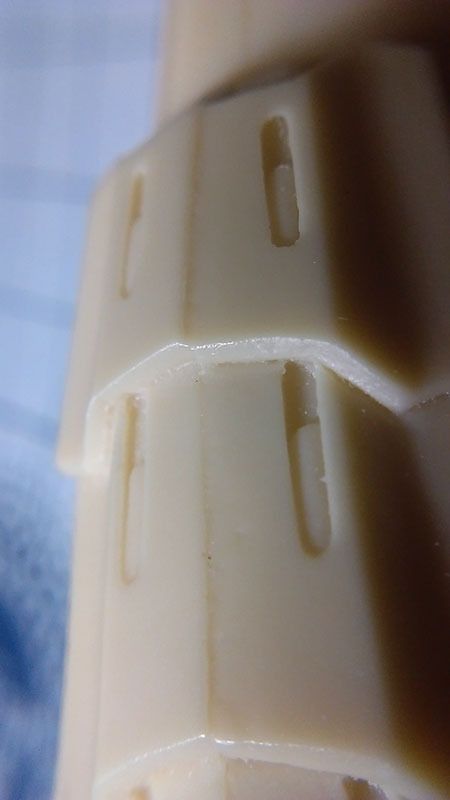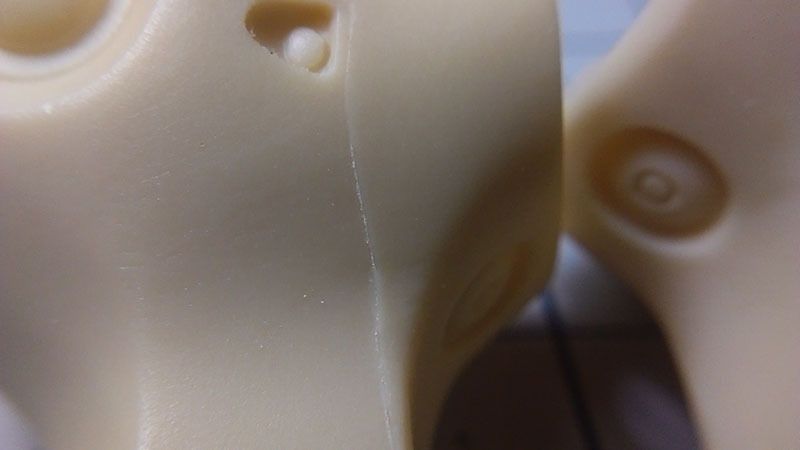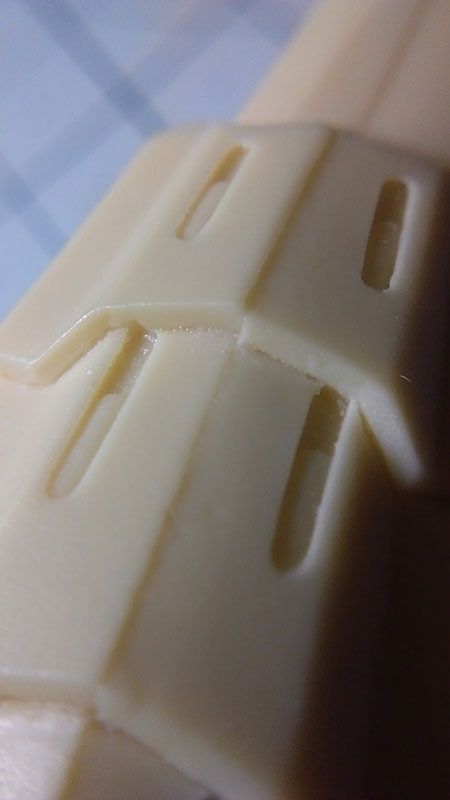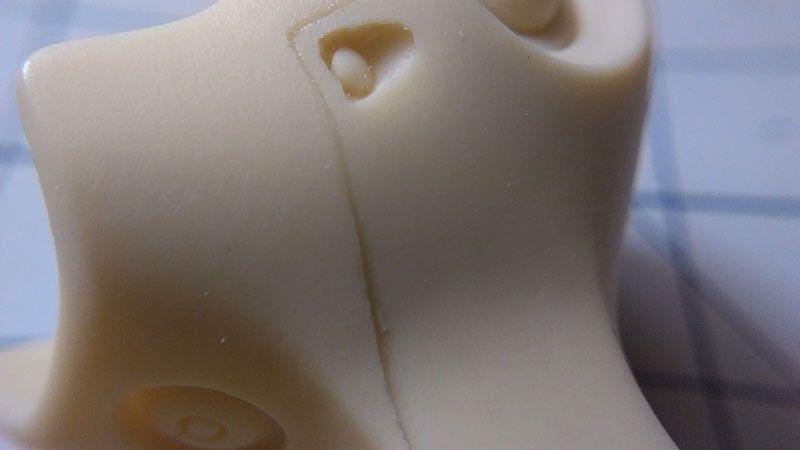 I filled these with epoxy or CA glue mixed with baby powder.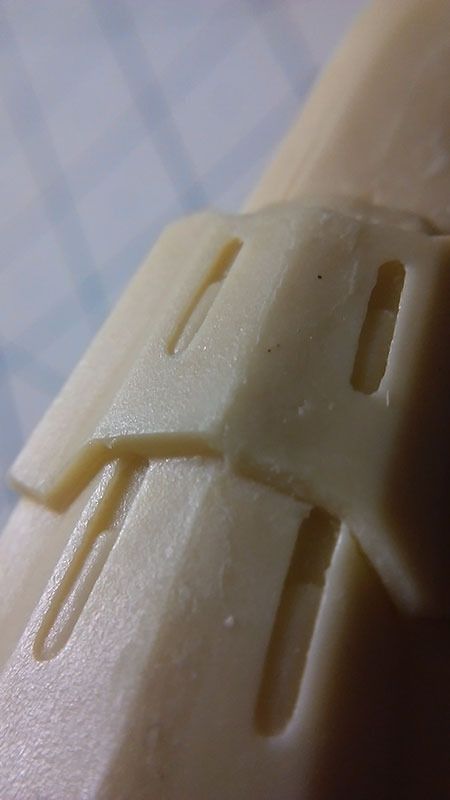 It seems it is a common issue that these 2 armor pieces by default are not symmetrical, look at how the left one shows more of the bead on the back underneath.
I had to mod both of them, otherwise the difference would be too obvious from the front view.