I used Tan color and Brown(Tea) color to mix with yellow for the eyes.
While I was at it, I thought about last time the orange turned green is probably the gray I used is a sort of blue color. I was given a tip about black color, that they always have cool or warm tone, when mixed with yellow it will immediately show.
I also tried to mix another bottle of orange, this time I mixed it with Tea color and a bit yellow.
The new mix of orange is painted on both end of the spoon, it still looks sharp in this photo but in person it's been desaturated by quite a bit, no longer fluorescent looking. The middle is the first mixture, and I painted some 59 orange out of the bottle in those 2 rectangles in between.
The problem with the first mix, it is more yellow than it is desaturated, and it is very light, has too much contrast with the red and black.
Also still testing and observing the main black, I'm on the third bottle now, I had it, then I messed it up, by wearing a green t-shirt while doing it. After so many spoon painting, I also familiarize myself with the paint thickness, air pressure, paint flow using the PS290.
Contrast of first mixture of orange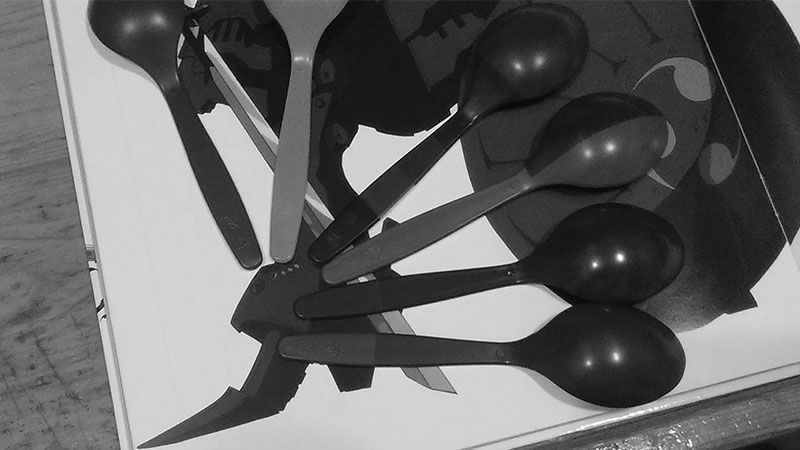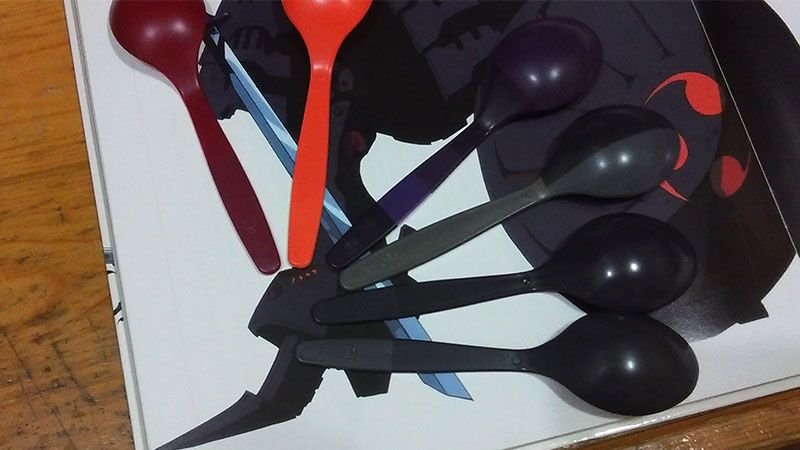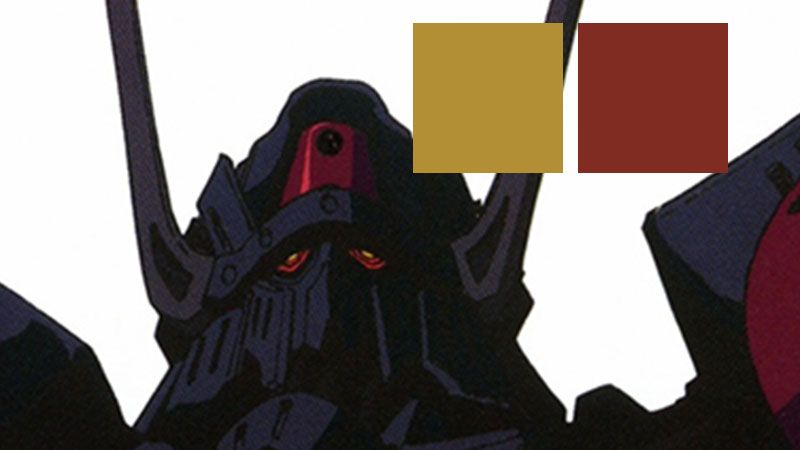 I can't work with the previous bottle of paint anymore as it now has too much tonal impurity in it. I mixed another bottle of main black, this time I begun with a mixture of 67 Purple and 80 Cobalt Blue to set the tone, then in a separate bottle I mixed them with gray. Now this color if placed against white background it will look too vibrant, but when I set it in the shelf behind the glass, on hand, or on photo it looks about right, similar to Wave and the line art. I'm still debating if I want to lighten it, now it doesn't seem to have harmony with the red and orange. I haven't tested it on a large round surface like it would be on the shield, on the arm parts and skirt it seem alright, but not sure about the legs, shoulders, shield.