Remember last time the lower legs have steps on it?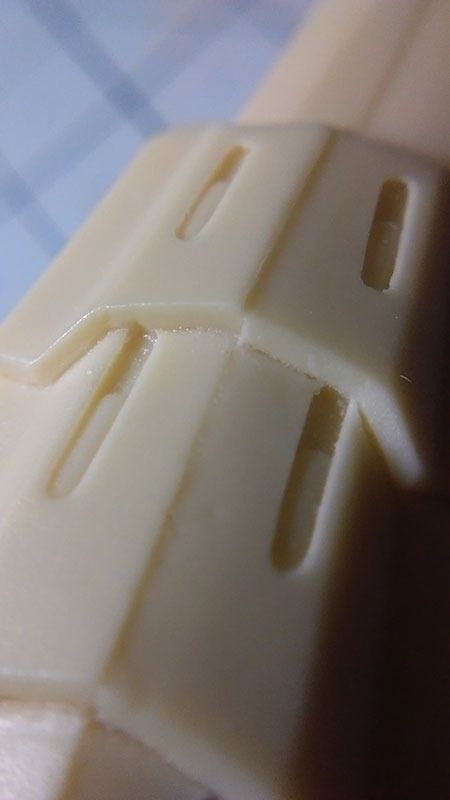 It would look like this, misaligned when it is fixed absentmindedly.
Or like Blackroom, where there are no more ridge.
Here is after several attempts of filling and sanding. They are not perfectly centered, only not quite obviously misaligned.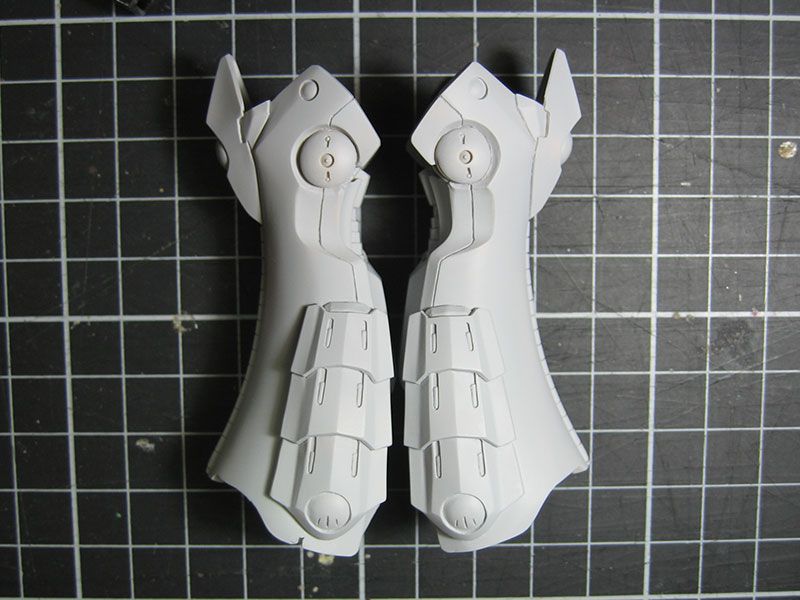 Another batch of parts done, with only the arms and shoulder and shield left to do, before I could start mixing paint.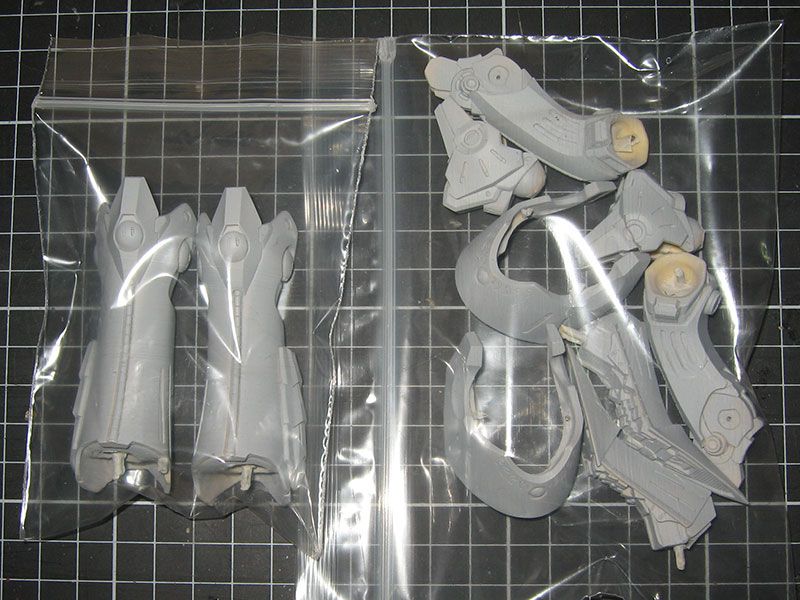 I painted the blades gloss black to check for flaws, I sprayed gray primer and black paint alternatively between each sanding, to make flaws more apparent.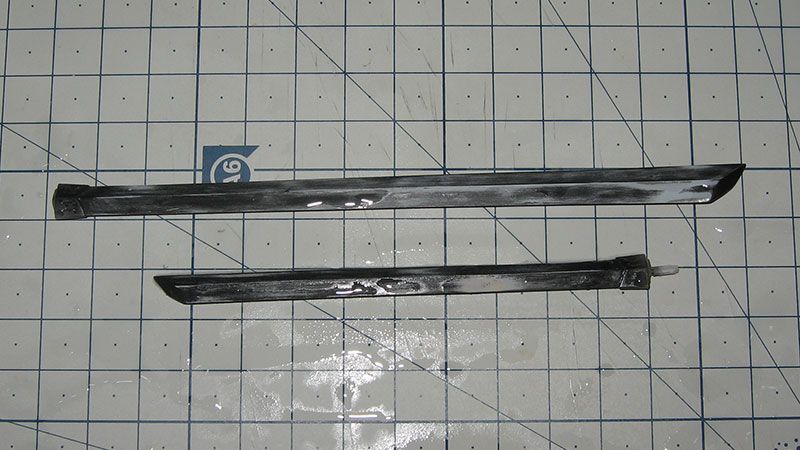 Everything is done preping and bagged, there will be another update for paint mixing later today.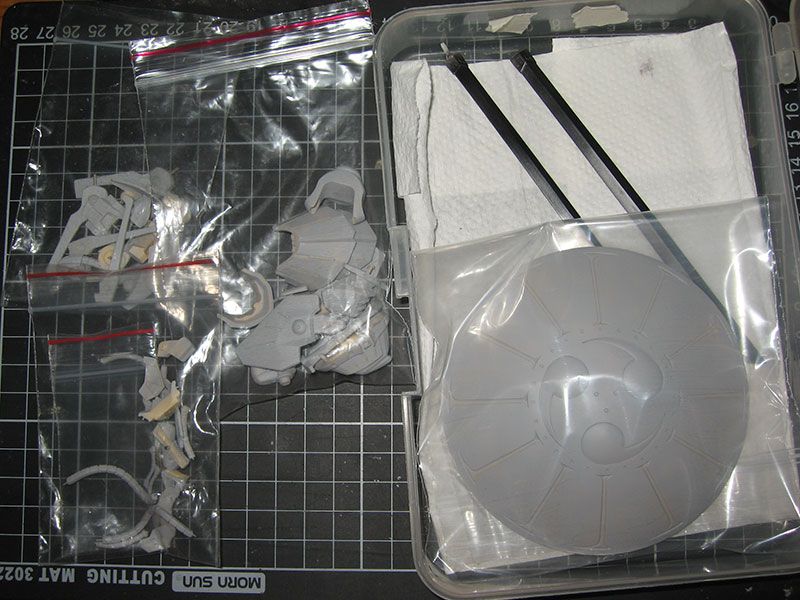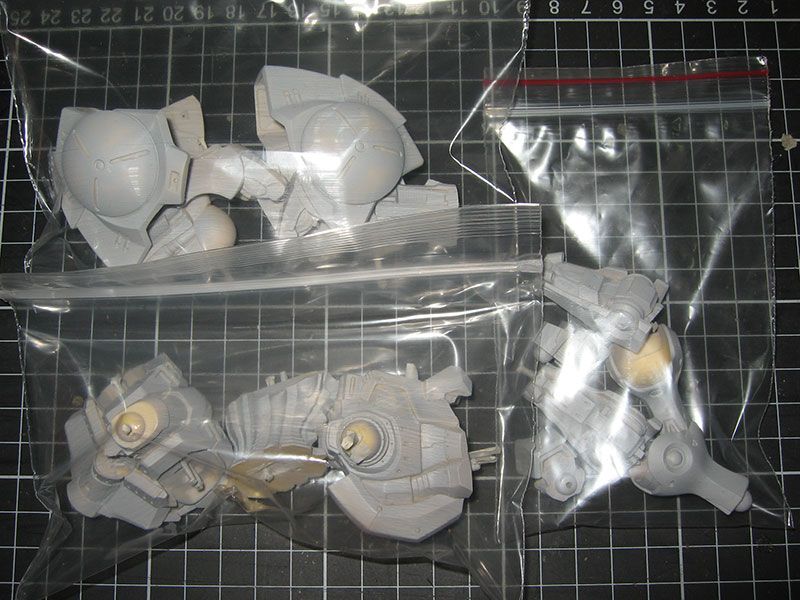 ---
hm . .the black and the gray for the frame pretty much look the same on photo, since the purple on the black is gone.
a bit rush with the paint some of the orange didn't dry properly.
I'm doing this again tomorrow.