What a fulfilling day. After several failed attempts, I thought I have it, about to wrap things up, took a photo, then found one of the eye is smaller.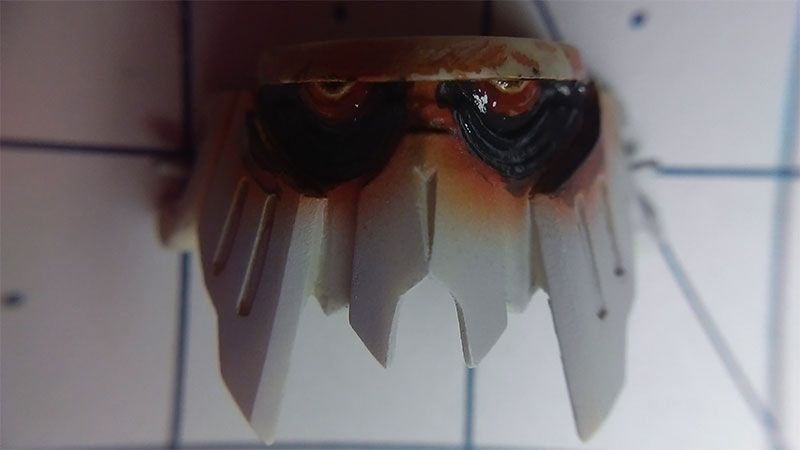 Repainted the left eye. I put brown on top of the yellow, then black inside for the iris.
Tried to make some color variations on the red, ended up looking like dirty but I guess it is better than cartoon looking.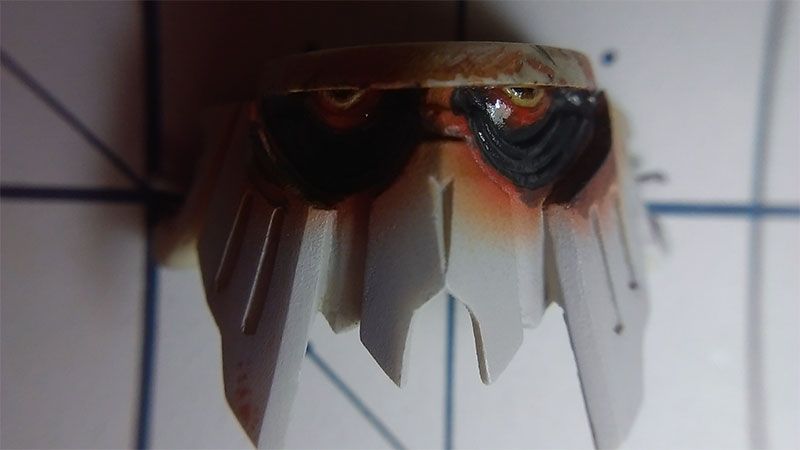 I guess this is how it is supposed to be colored. Now it looks watery, debating if I should flat coat it. I couldn't do panel wash but maybe if I flat coat it I could, kind of.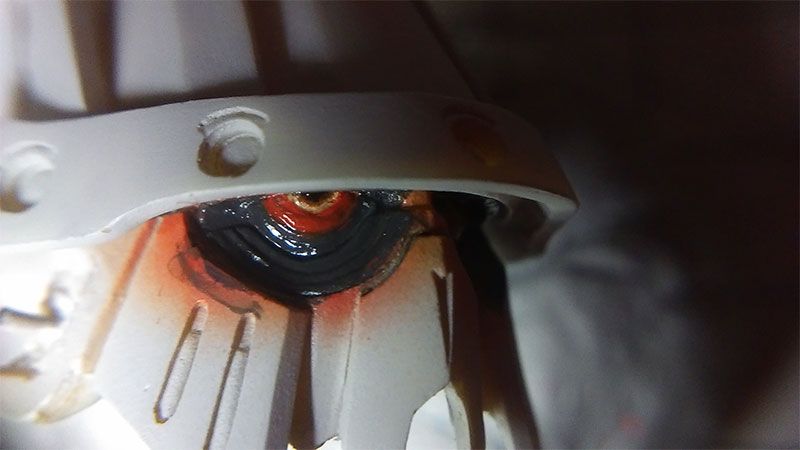 The face is a bit tilted in this pic, the eyes are fine in terms of symmetry, I guess.